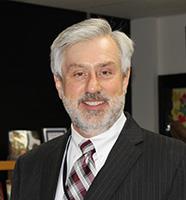 Phone: 262-544-0391
Email:
Degrees and Certifications:
Brian Kammers, Board President

Term 1996-2023

Brian Kammers is a Regional Sales Manager for Desert Aire, a manufacturer of commercial and industrial dehumidification equipment located in Germantown, WI. Brian holds a Bachelor of Science degree in engineering from UW–Milwaukee and an MBA from the Owen School of Management at Vanderbilt University. A Professional Engineer license in Wisconsin, Brian has over 30 years of experience in the HVAC industry.

Brian is a member of the American Society of Heating, Refrigeration, and Air Conditioning Engineers (ASHRAE) and has participated on various technical committees. He is also a member of the National and Wisconsin Societies of Professional Engineers. He has authored a number of articles for trade publications and presented on different topics at industry meetings.

When his three children were young, Brian coached a number of sports including soccer, baseball, and softball. He was a co-founder of the Pewaukee Youth Football Association.

Brian has served on the Pewaukee Board of Education since 1996 holding positions as Treasurer, Vice President, and is currently President.

With Susan, his wife of 33 years, he has three grown children. All graduated from Pewaukee High School and each have earned Masters Degrees. Brian enjoys all manner of outdoor activities such as biking, hiking, bird watching, camping, and snowshoeing.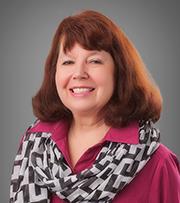 Phone: 262-691-3743
Email:
Degrees and Certifications:
Jeanne Witthun, Board Vice President

Term 2012-2021

Jeanne Witthun is a lifelong member of the community who has been on the Pewaukee Board of Education since 2012. Before that she was employed as an educator in the District for 27 years. She has been part of the strategic planning process for over 15 years. She received her Bachelors in Education from UW-Milwaukee and her Master in Education from UW-Whitewater. It is her desire to help children achieve their best that keeps her involved in the District.

Jeanne, and her husband Dennis, have three children who graduated from Pewaukee and three grandchildren currently enrolled at Pewaukee. She has been actively involved in their education and other activities, including Boy Scouts, Girl Scouts and sports.
Phone: 262-695-2451
Email:
Degrees and Certifications:
Stacey Newcomer, Board Member

Appointed: June 22, 2020

Term: 2020-2021

Stacey is a 16-year resident of Pewaukee. She received a degree in Accounting from Marquette University and worked in public accounting before becoming a stay at home mom and busy volunteer. Stacey served as treasurer of the PTO and the Booster Club, as well as president of the Booster Club. She enjoys volunteering in the district as a math mentor and at her Bible study as a children's leader. Stacey is also serving as treasurer of OCD Wisconsin, an affiliate of the International OCD Foundation. Over the years, she has been involved in the District's strategic planning process as well as various search committees. Stacey looks forward to serving in a new way as a member of the School Board.

Stacey and her husband Mark have watched two of their children graduate from Pewaukee School District (Adam '18, Emily '20) and their youngest (Sarah '22) is currently enrolled at Pewaukee High School. You can find Stacey and Mark in the bleachers of the girls' basketball games cheering for Sarah and her Pirate teammates.

Stacey and Mark enjoy spending time with friends and family, traveling and going up to their cottage "up north."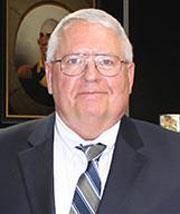 Phone: 262-257-3808
Email:
Degrees and Certifications:
Larry Dux, Board Clerk

Term 2002-2023

Larry Dux is currently the Director of Patient Care Informatics and Process Improvement at Froedtert & the Medical College of Wisconsin Community Hospital Division. He holds a Bachelor of Science Degree in Industrial Engineering and a Masters in Business Administration from the University of Wisconsin-Madison. He is a Senior Member of the Institute of Industrial Engineers and a Diplomat of the Society for Health Systems, a Senior Member of the American Society for Quality, and a Fellow/CPHIMS member of the Healthcare Information and Management Systems Society. He has extensive experience in teaching and applying process improvement tools and techniques. He has served as a Wisconsin Forward Award (WFA) Examiner since 2004 and has participated in nine WFA site visits. He was a member of the team which wrote and edited the WFA application for Community Memorial Hospital in 2006. Larry has served on the Pewaukee School District Board of Education for over 12 years and is very proud that the District received the Wisconsin Governor's Forward Award of Excellence in 2010 and the Malcolm Baldrige National Quality Award in 2013.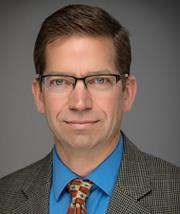 Phone: (262) 424-9721
Email:
Degrees and Certifications:
Steve Dankert, Board Treasurer

Term Appointed September, 2018 - 2019

Elected 2019-2022

Steve and his wife Susan have been residents of Pewaukee for nearly twenty years and are proud parents of (soon to be) two graduates from Pewaukee School District (Cassidy '16 and Sydney '18). Prior to being appointed to the Board in 2018, Steve had been a very active community voice participating in multiple strategic and facility planning discussions, board meetings, hiring committees, and school events.

Steve is employed at GE Healthcare where he works in the Commercial Operations organization leading teams focused on enabling the business to deliver exceptional customer service to the healthcare marketplace. He has a Bachelor of Science Degree in Electrical Engineering from Michigan Technological University.

Steve is an energetic and active individual who loves the outdoors as a passionate cyclist, runner, stand up paddleboarder, and aspiring cross country skier. Steve and Susan share a passion for learning and travel.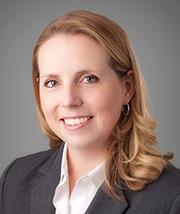 Phone: 262-695-7745
Email:
Degrees and Certifications:
Dacia Hopkins, Board Member

Term 2017-2021

Dacia Hopkins is a stay-at-home wife and mother of four. She was appointed to the Pewaukee Board of Education in 2011 and was later elected in 2013, and was since re-elected. Hopkins is a graduate of the University of Minnesota. While there, she played Division I hockey for the University of MN women's hockey team during the team's inaugural season. She went on to earn an MBA from Cardinal Stritch University.

Her professional experience includes teaching public speaking, working in the corporate setting in public relations, media relations, communications, and organizational development and training. She worked in the front office for a professional ice hockey organization and trained athletes from the beginning stages of sports through the professional ranks.

Dacia enjoys coaching her four young children in hockey and attending all of their activities as well as traveling as a family.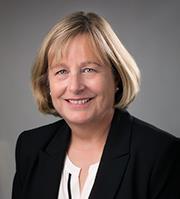 Phone: 262-691-4982
Email:
Degrees and Certifications:
Ann Wright, Board Member

Term 2016-2022

Ann Wright is a 35+ year resident of Pewaukee. She received a B.S. in Criminal Justice from the University of Wisconsin­-Milwaukee and recently retired from her position as Library Secretary at Asa Clark Middle School after a 20 year career. Previously, she served as a classroom volunteer, PTO President & Vice President, PHS Blue Line Hockey President and is currently a 15+ year member of the Pewaukee Scholarship Fund, Inc. Throughout her service to the Pewaukee School District she has been involved in the Director of Instructional Services Search, Pewaukee School District Strategic Planning Committee and the Superintendent Search Committee. She looks forward to continuing her service to the Pewaukee community as a School Board Member.

Ann and her husband Gene are the parents of four adult Pewaukee High School graduates. They enjoy spending time with their children and grandchildren. During the summer months, they can often be found at Miller Park enjoying Brewers baseball.